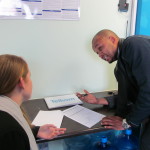 There are strategic ways to integrate your facilities and talent to match with B2B and B2C clients.
According to the recent Netfix and mybroadband stats the average usage on ADSL and VDSL products has increased strongly in South Africa "Over the last year alone the average usage on ADSL has increased by at least 13%, and up to 50% on VDSL products," said Hoosain.
Telkom has reported among the bright spots in its fixed-line results, though, was a revenue increase of 9.2% for subscriptions and an increase of 6.3% in ADSL subscribers to 1 014 562. See link
Realpromotions is the real deal, so keep it real; We have an inbound number assigned in our progressive call centre; When you call (011) 431-3530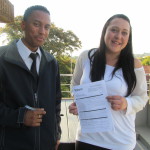 There is a friendly-none-slouchy consultants to assist you with your querie
s and help you choose the best suitable broadband package for your Business or Home.
#Broadband
#ADSL
#VDSL
#FIBER #OPTICS #B2B #B2C